Week 7
Week seven featured – you got it more filling and sanding. In addition some interior work got done. Mario joined the team and he is of a size and flexibility that he can get down into areas for cleaning that I just can't do anymore. At the end of the week prep was pretty much complete on the decks including sanding the antiskid flat, taking out all the texture. Monday should be clean up and masking and shooting primer right after.
Deck prep is finished, doesn't look like much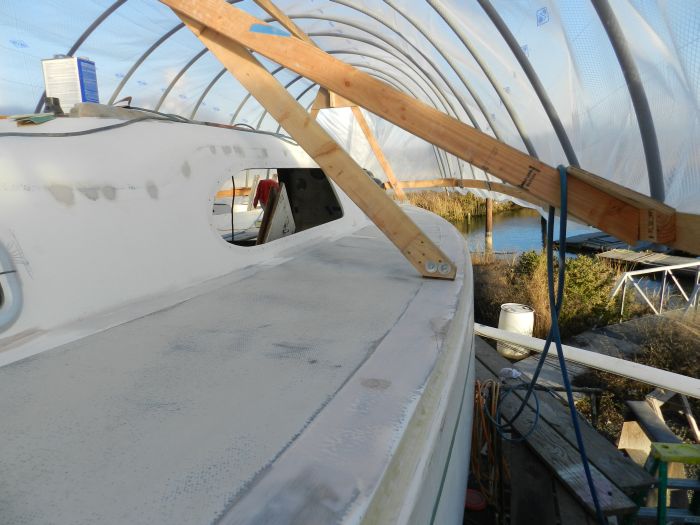 In addition to sanding and filling on the deck, some work has been done below decks. The black with mold anchor locker featured in weeks 1 and 2 is now bright with white bilge coat paint. This involved some serious use of bleach, Simple green and hard scrubbing on Mario's part before it could be primed and painted. In addition the fore peak got sanded and painted, the sides where there is no paint will get insulated and yellow cedar ceiling.
Forepeak Sanded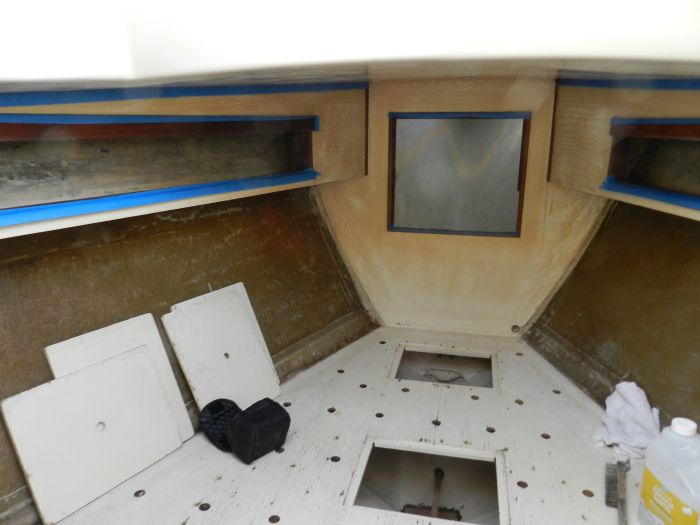 Forepeak painted, Anchor Locker shining white in the background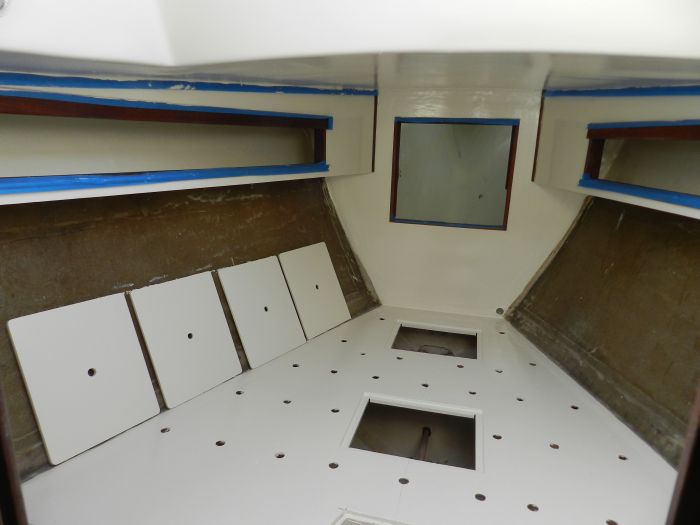 But wait there's more. Under where the engine goes there is a pit. This goes all the way to the bottom of the keel behind the lead.. I am sure that this has not been cleaned in 45 years. Into this pit has fallen all the tools dropped while working on the engine along with dirt from 45 years of use. This has formed an evil smelling brew.
Entire Mario ( his quote " all the good jobs for Mario"). Using scrub brushes and scoops made up and taped to poles, straight undiluted Simple Green a hose, and a wet dry vac the pit is now clean and ready for a water tank, along with a reinforcement at the bottom, which is a little weak.
The pit. Its almost four feet down there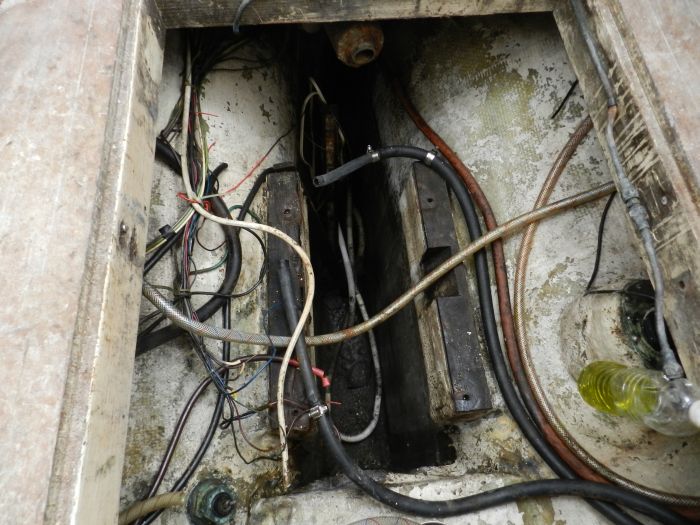 The pit cleaned.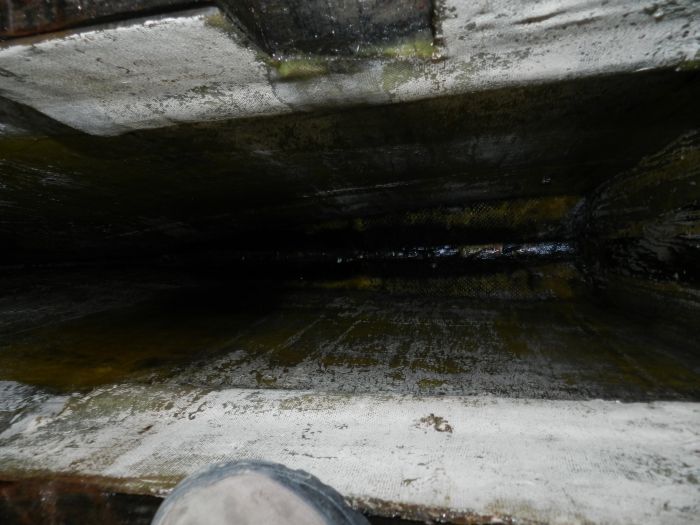 Things found in the pit.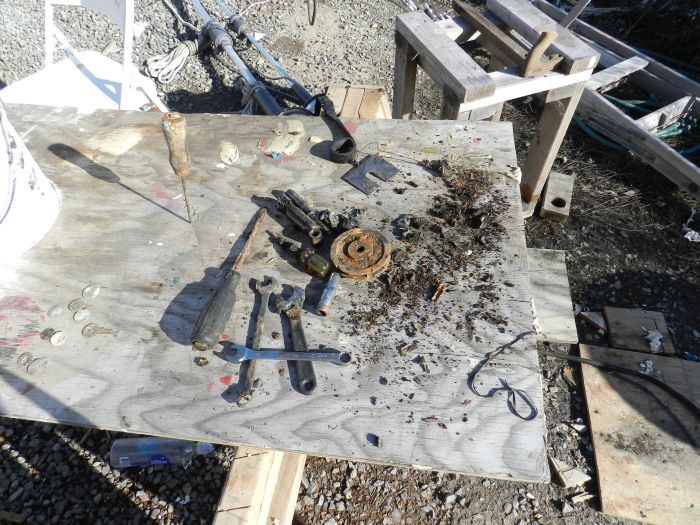 And a final note, I got the midship floor up and yanked out the water tank that was there. The midship bilge is now clean and as time permits it will get painted and a fuel tank installed there.
Midship bilge is clean