Going to Rehab 2nd year, 2013, 2014
I have returned to scene of the crime. I am back for another bout of rehabilitation. I arrived at the beginning of Nov. with my totally crammed pickup after another trip from Juneau to Bellingham on the ferry. I had company this time, made for a very enjoyable trip. After a weeks delay in Whidbey Island I came down by way of Edensaw lumber in Port Townsend and 101 to 5 and two days later I was back in Napa Valley Marina in California, state of my birth. I am staying on a mastless Coronado 32 in the marina. I can see Sheer my Columbia 38 on the hard from here. Five min after leaving for work I can pick up a tool and start. My goal is to drive my poor over worked truck less here than I do at home.
View from back deck with Sheer in the distance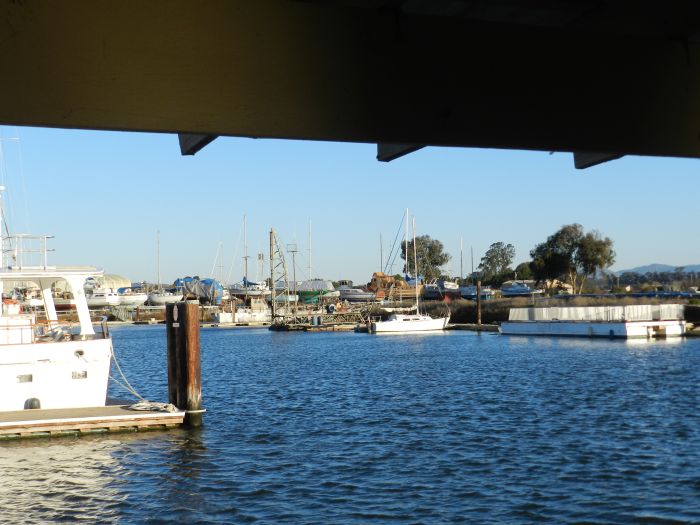 I had all the prep stuff to do. I had to move all the stuff from over summer storage to working, drive up storage. The boat had to be moved to the work area and scaffolding built. There had been a tremendous storm in Sept with winds at 60 and the tent finally tore after almost a year of heavy winds. I had to do some frame repair and recover the tent. I retrieved the tool shed I had last season and moved all my tools in, all the stuff had to come out of the boat and get stored under it until needed. I built some more sawhorses for benches.
Torn Tent Cover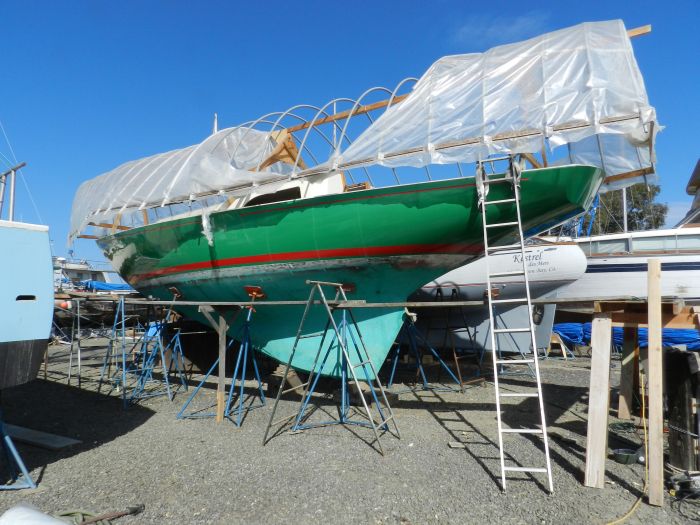 Ready to recover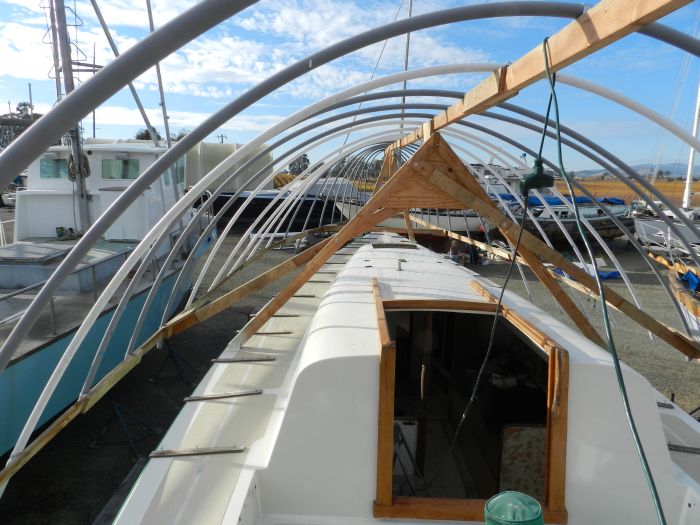 New tent cover on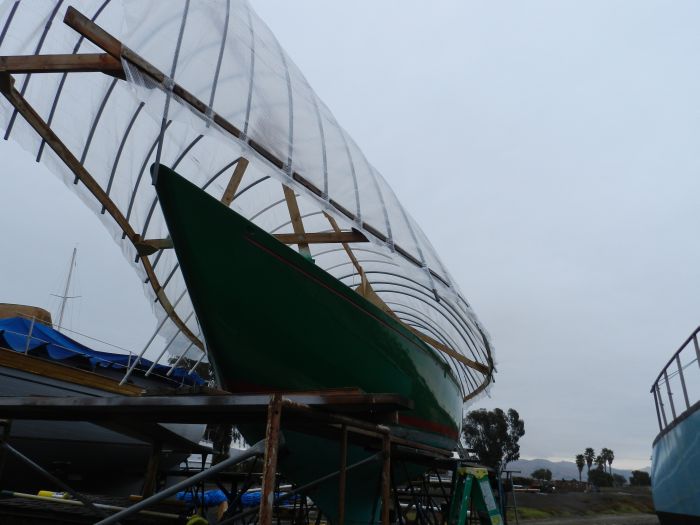 So after a week and a half of prep I was ready to start work.