Year Three Fifth Month
Finally got the yellow cedar ceiling finished on the quarterberth. Had two pieces left over, probably cutting it a little too close. The twist and curve at the back lower end are right at the limit of what the wood can do without steaming or spiling.
Quarterberth Yellow Cedar Ceiling
Here is a blurry pic of the end of the electric box showing the DC 12 volt outlet and a Dual USB outlet. The demand for the USB cpability has just exploded over the last couple of years. I have two on the boat and should probably have one more in the forepeak.
DC outlets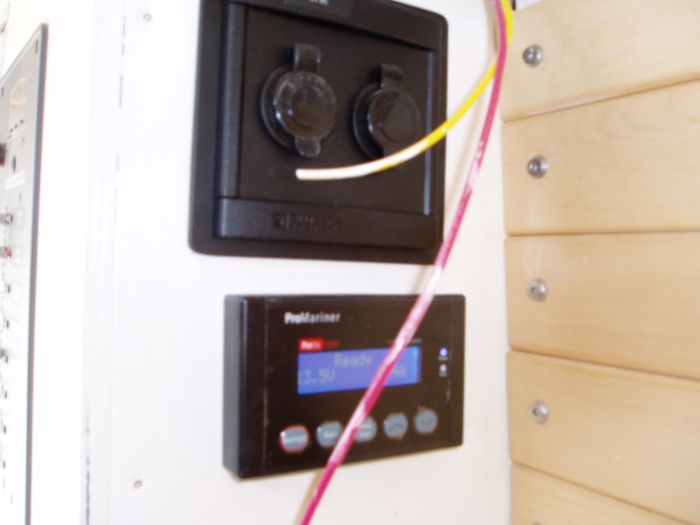 Here is the inverter hooked up under the electrical panel. It is wired in line with the shore power, will pick up the load when shore power is off automatically. I have my cell phone charger plugged in on the USB outlet. The power wires hanging loose are for a computer and we hadn't figured what to do with them yet.
The inverter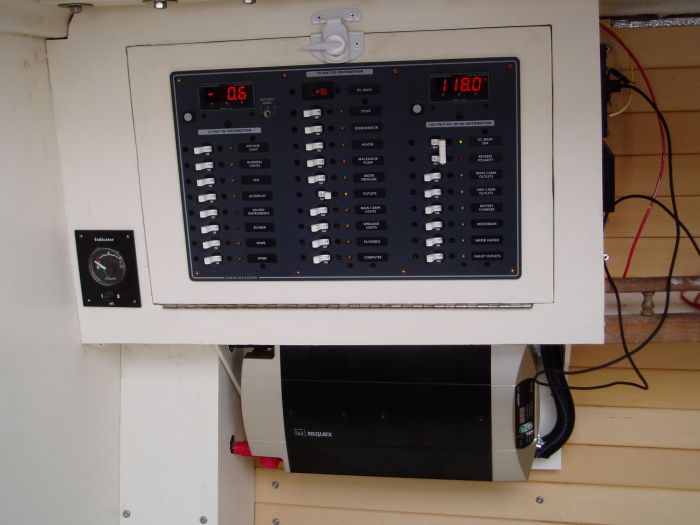 Here is a pic from later, it is the new cushion on the quarter berth. Looks really good to me.
Quarterberth cushion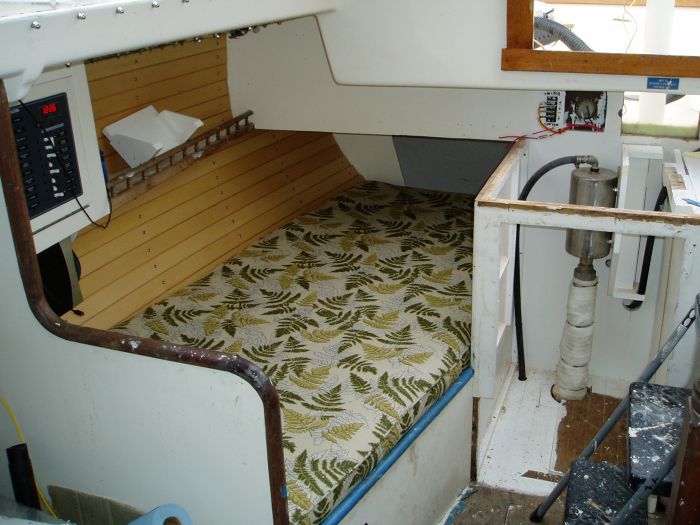 On the outside I got the cockpit sideboards reinstalled. I plugged the bolt holes and they had to be sanded and finished.
Cockpit Sideboards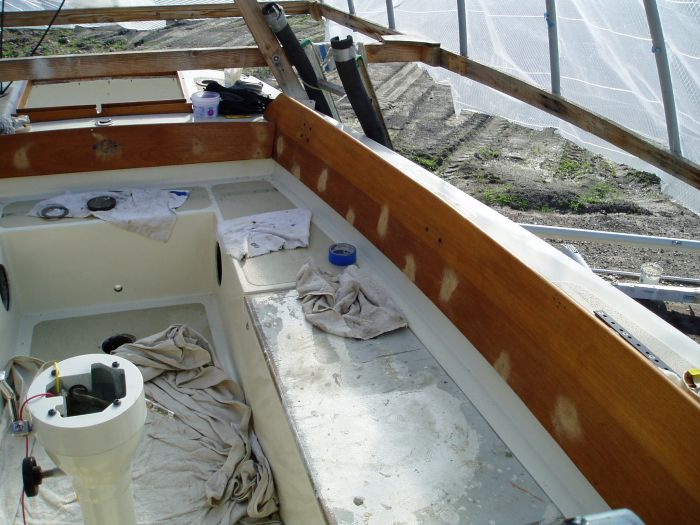 This is typed over half a year later in November.I am trying to catch up on the web page. Around the time when I was doing the things here I really slowed up on my pic taking as I lost one of my cameras.