Second Year
Week 5
Week five continued with cabinetry. I had finished the basic drawers, Tom put in the slider part. The drawers will slide and be centered on a wood piece underneath the drawer. This piece will have a piece of plastic on it. This is the same system I saw on Jim Lussier's Columbia 45 Dawn Treader. The drawers are not varnished yet, I don't have the plastic slider and the pieces that go on the bottom of the drawers hasn't been made or invented yet. The drawer fronts are a very nice piece of African Mahogany.
Drawers with support bar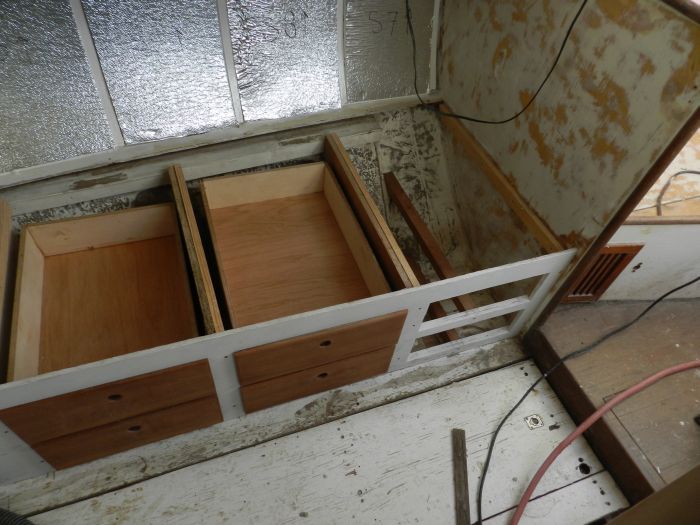 The drawers from in front, even though they are not varnished they look good.
Drawers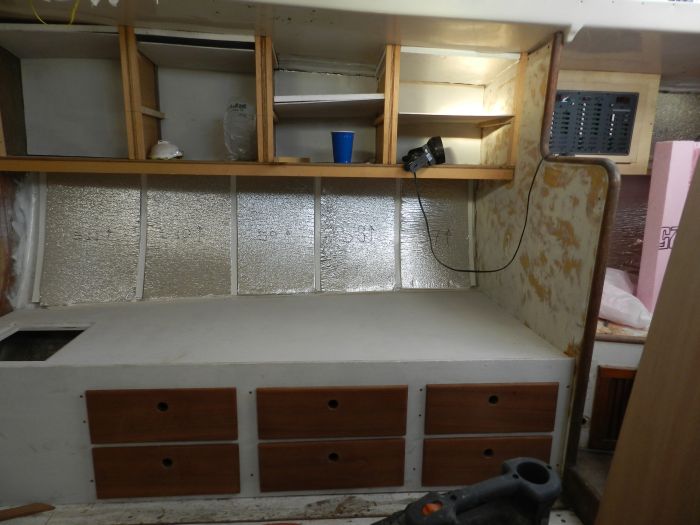 On Monday I made a run into Oakland looking for foam. This involves me on Hwy 80 and 580 always an adventure for a boy from AK. I was unable to locate what I wanted ie fiberglass faced foam but I did find some 3" pink foam that could be made to do for the fridge. Tom cut the foam to fit the hole but that is just the beginning of the project. It is going to take some time to get a finished fridge.
Roughed in refrigerator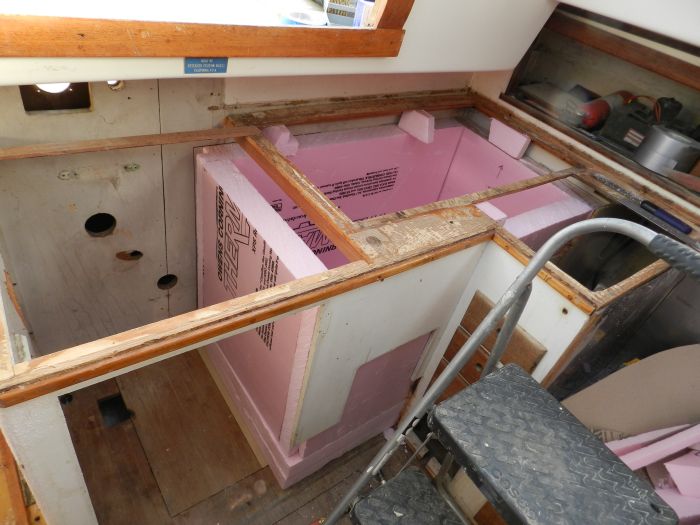 Tom made a very sturdy mount for the exhaust standpipe mixer that Mike Svennson built for me when I was home in Juneau. I used the idea out of David Gerr's Boat Mechanical Systems Handbook. There will be lagged hot exhaust pipe coming up through the floor and connecting to the stand pipe. The water comes in through fitting at the top and mixes with the exhaust which goes out through the hole in the center of the bulkhead and on out underneath the transom.
The standpipe mount and standpipe.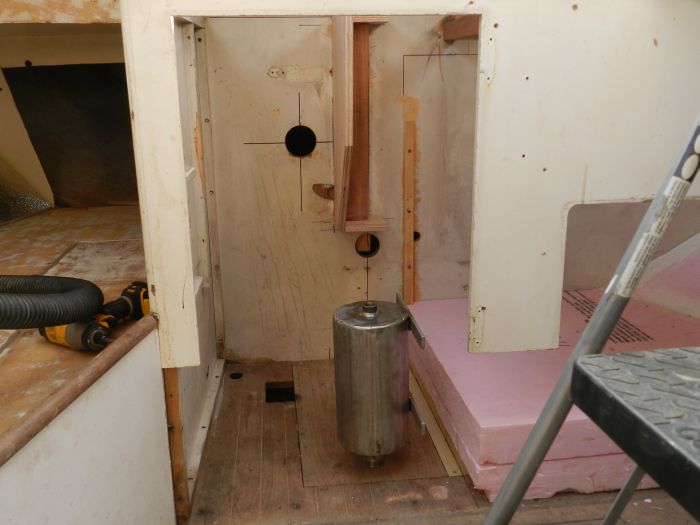 That's pretty much it for the week, we also got out some through hulls, important stuff but not very photogenic.