Week 10
Week Ten started with the painting of the deck. With the primer on we had 36 hrs to shoot the deck, it was done by the following evening. I really like the color--a warm off white. The primer was Awlgrip 540 with Dupont Imron over. The extensive time on the prep shows in the final product. Chris shot it I was hose boy, keeping the hose of from fresh paint.
Deck color is on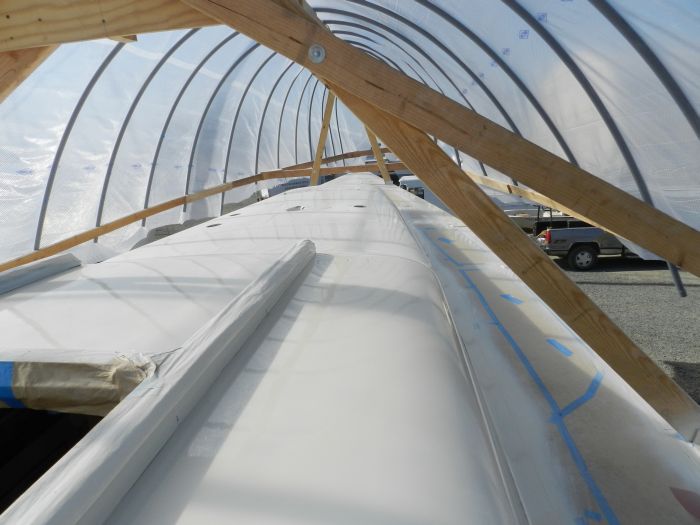 Hull work continued. The corner where there was a serious gouge was taken down and new matting was installed and faired. In addition other spots where the fixing had gone deep were filled back in and faired.
Corner ding fixed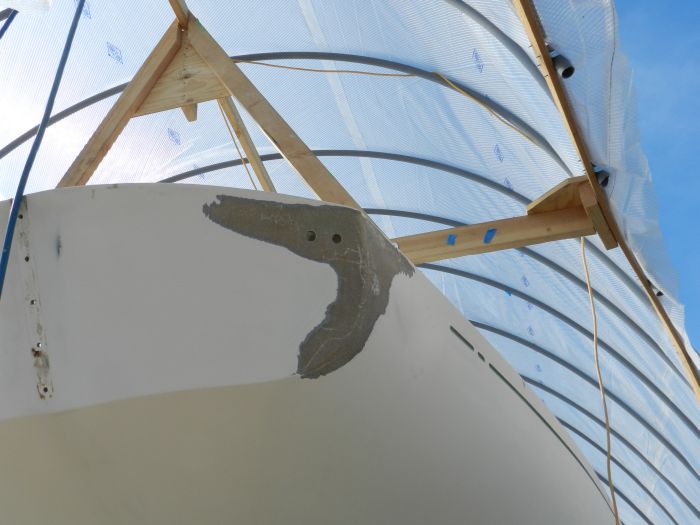 Hull is patched and faired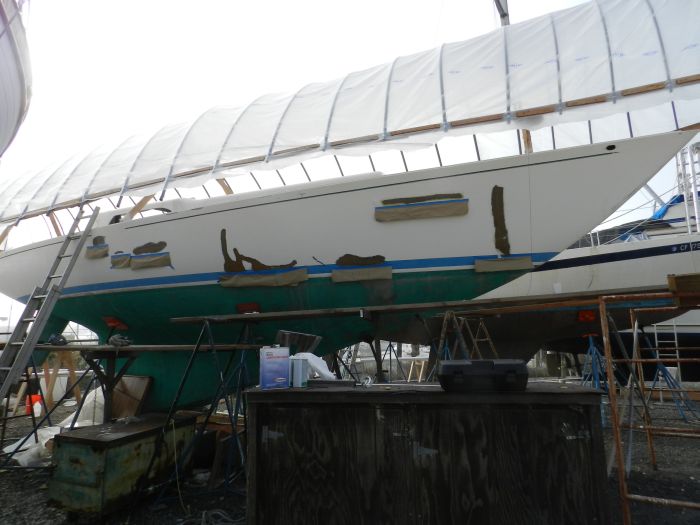 In the forepeak the nailers for the yellow cedar ceiling where epoxied in. Then the area was painted and insulated.
Nailers epoxied in.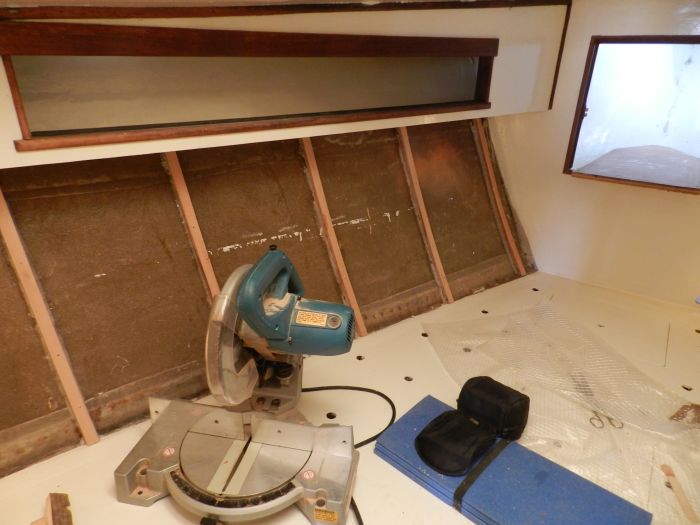 Painted and insulated.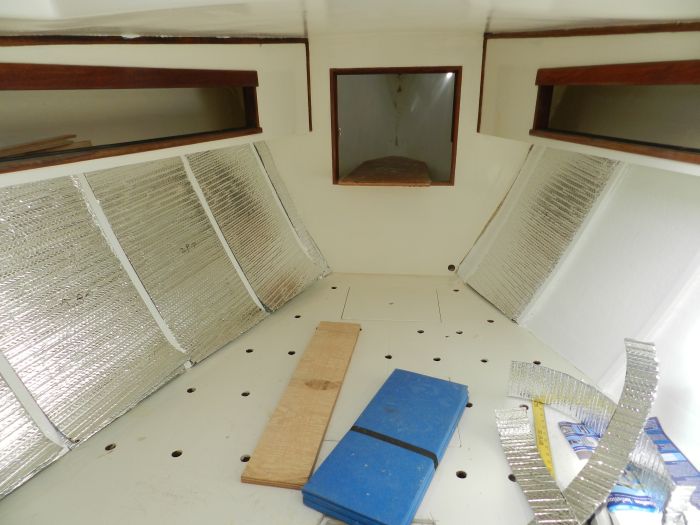 In the salon on the starboard side was a construction that had been added in. I have no idea what its use was though it may have been a drawing table. It was removed along with the bulkhead at the forward end that had rotted from water intrusion through the chainplate. Mr. Sawsall got to make an apperance.
Salon table or?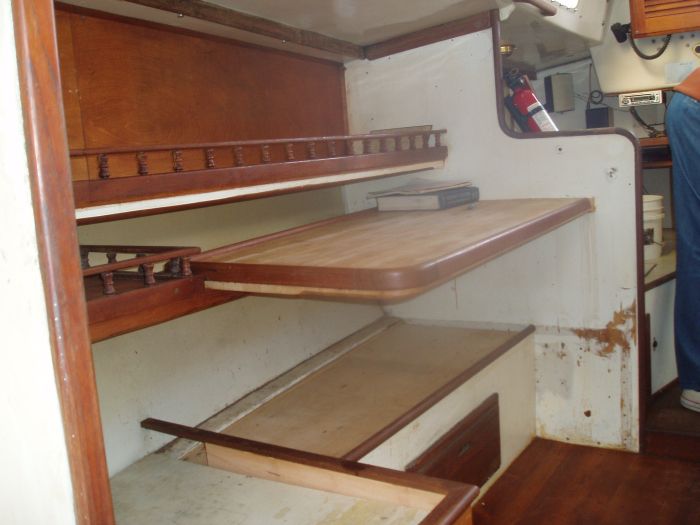 Salon disassembled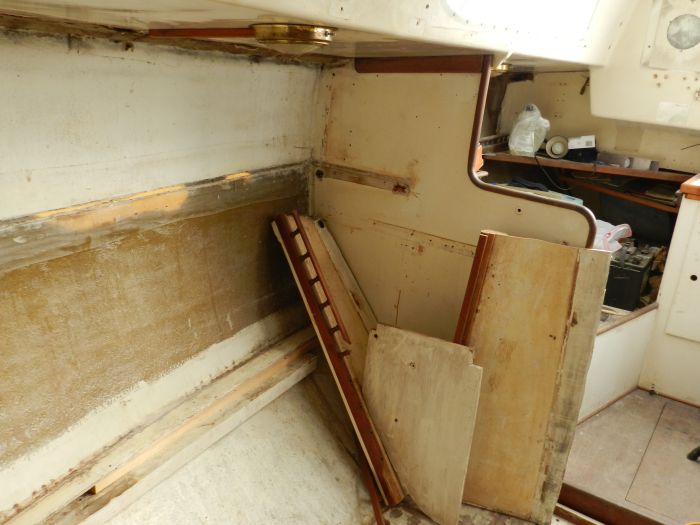 The Fein multi tool with a semicircular blade made very short work of the fiberglass tabbing on the bulkhead. I figured hours of cutting, with the feintool it only took about 15 min to cut it loose.
Bulkhead removed