Week 11
Week eleven featured more sanding and hull prep. As always the last 10% takes half the time. I almost have all the forepeak finished, just a couple of more pieces to go in when I get them varnished. Cetol on the exterior pieces continued. The hull is ready for painting, taping has started. We will paint the red trim stripes first, then shoot the hull color.
Announcement
It became apparent to me late last week that I had bitten off more than could be done in the time available. I was working towards a coronary, when while staring into the dark at 0200 I decided that it is going to be a two winter project. I am going to put "Sheer" in to storage at the end of April and head home and come down next winter and finish up. I refuse to give up an Alaskan Summer.
The hull is all prepped and ready to go. Starboard side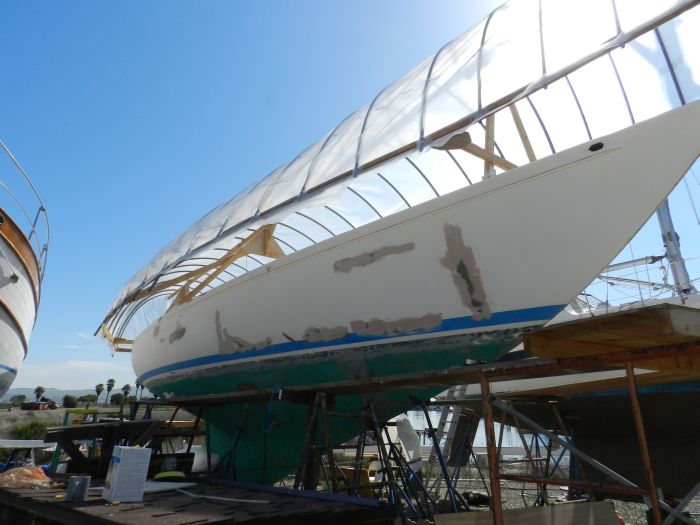 And the port side.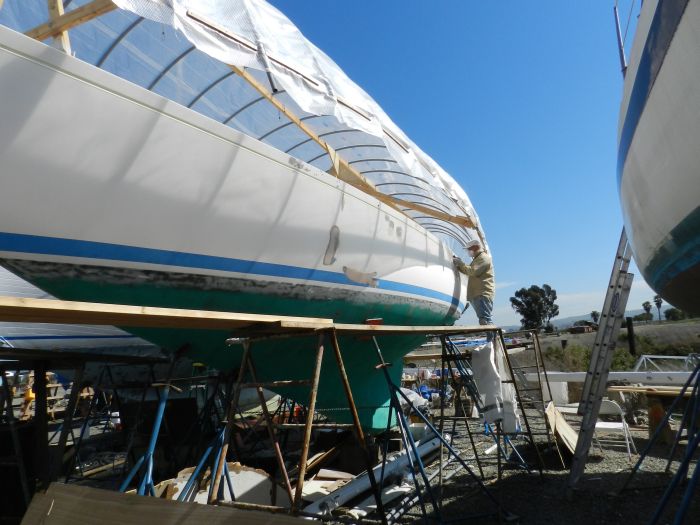 The forepeak is almost finished with just a couple of pieces on the Stbd side still to go. I have to varnish more pieces.
Forepeak yellow cedar ceiling
Got in under the cockpit and got the rudder loose. I can actually get in there now, couldn't do it when I started, I have gained a lot of flexibility..
The rudder is out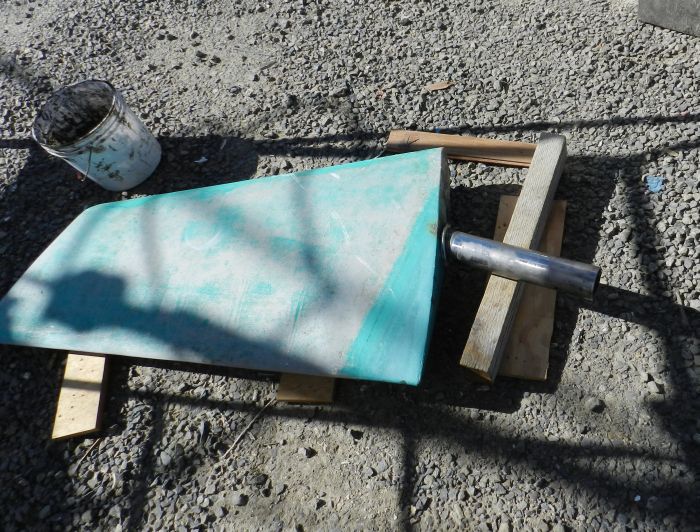 The cockpit sideboards had a piece of plywood laminated in on the bottom on the back. Over the years water had gotten in back there and rotted the plywood, the teak boards were still good. I planed out the old plywood and laminated in new stuff, still has to be Cetoled.
Sideboards with new plywood.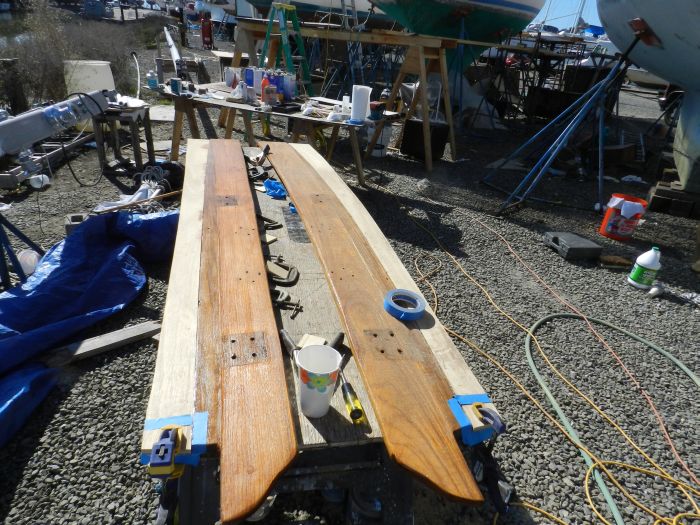 With the Fein multitool I precisely opened up the cabinet under the stairway. It did a really neat job. I have since changed my mine on the cabinet. Now that the rush is off I will pull the whole thing out next winter and build a new one. This will let me do the refrigeration correctly. The fuel tank came out easily once I got access.
Fuel tank exposed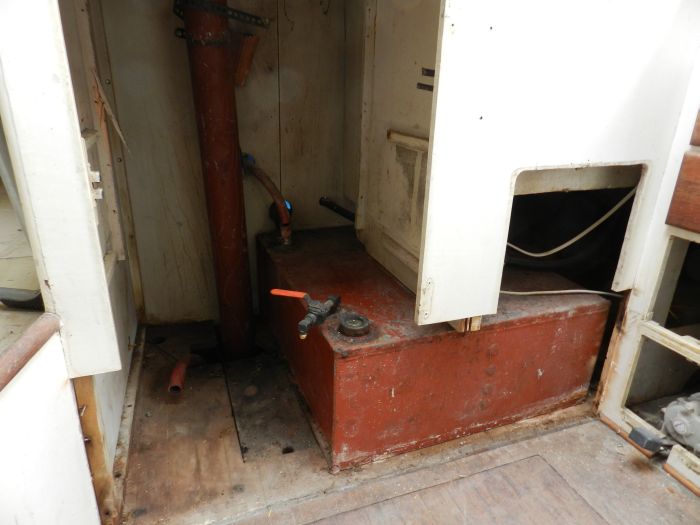 With the fuel tank out, access to the stuffing box is revealed. There is a hatch there for it and everything. It is really easy access with the fuel tank gone, which covered the hatch. There is no way to get to the stuffing box without going through this hatch so there has no been no maintenance or anything else done to the stuffing box since the tank was installed. This might explain where the hundreds of gallons water it took to flood the engine came from.
Stuffing box