5th Month Week 18
The next to last full work week, cabinetry continued as the main theme. I made and installed the lower dividing bulkheads below the port settee. I did not do as near as good a job as I did on the top bulkheads. The cleats leveled and squared them up, they will never be in view.
Lower Dividers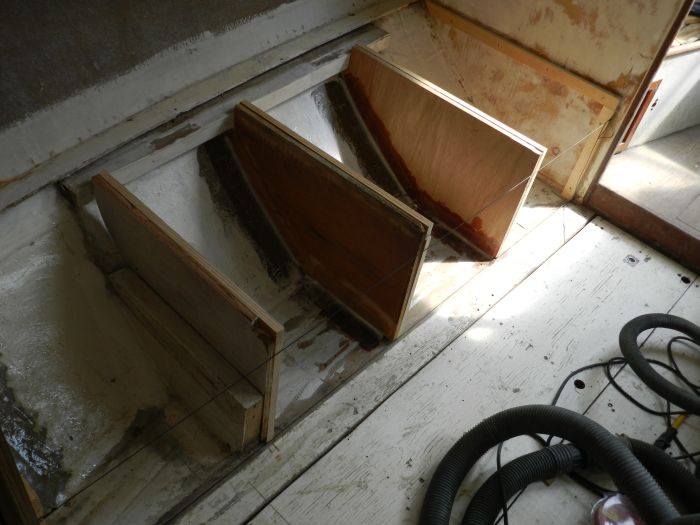 I made up for it by absolutely doing a perfect cut on the settee top. I don't think it was luck.
Settee Top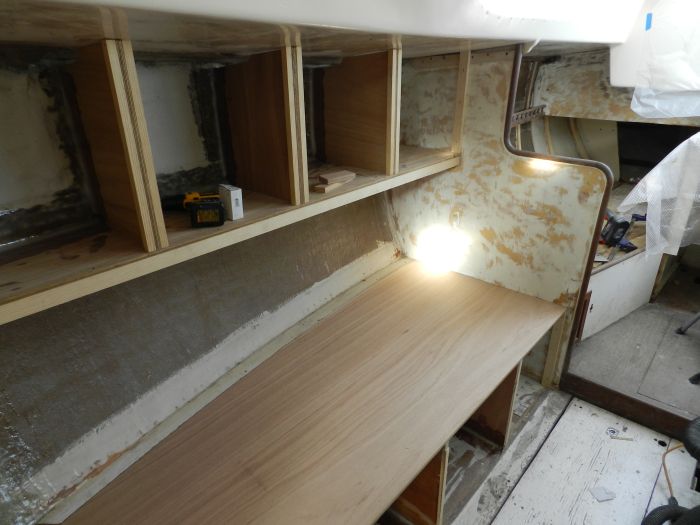 So the frame up for the port settee area is done. The only other major cabinetry to do is the galley area which will not happen until next fall.
The frame up is done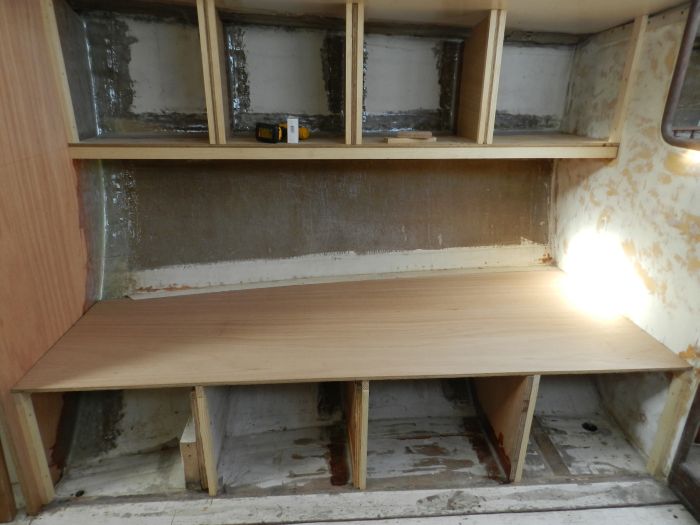 I installed cut and fitted face skins for both the upper shelves and the lower settee front. I am going to take the upper skin home, cut the proper opnings and build the doors in the shop at home. The plastic sheeting is to catch the drips as I finally got around to taping the under side of the shelf. For the lower, the three divisions on the right are going to have over and under drawers. I did not cut the drawer openings because I haven't decided how I am going to fit the drawers yet. I will build the drawers on site.
Facing skins are on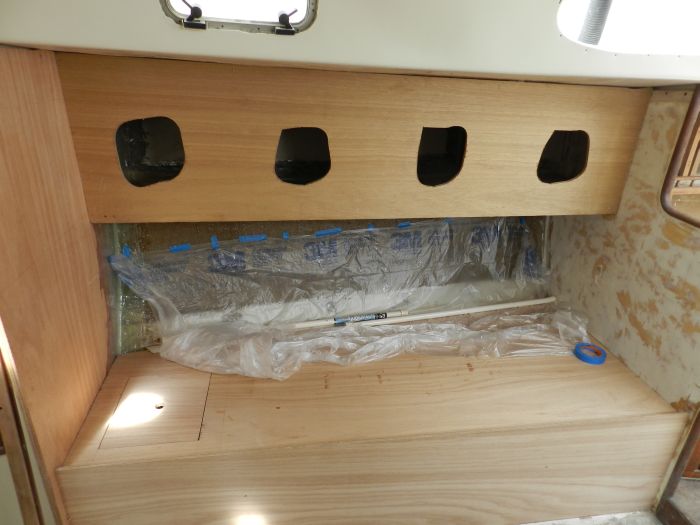 Some hull work was done, the 600 grit sanding was finished .
No shine on the transom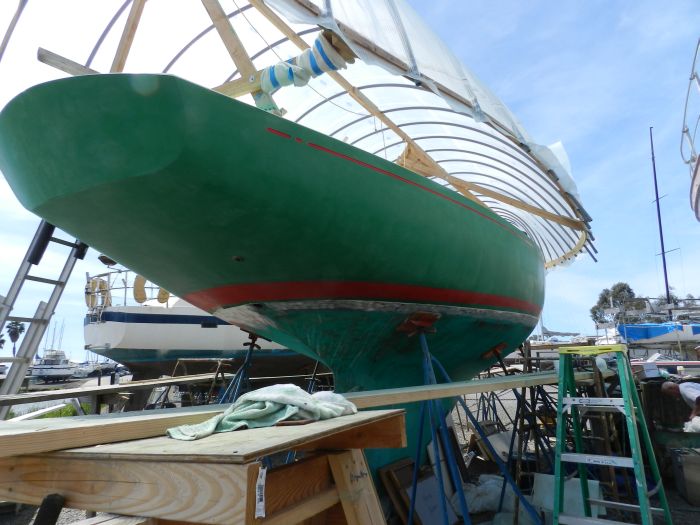 A couple of hours of buffing was done, it doesn't take much to make a huge difference.
The shine has returned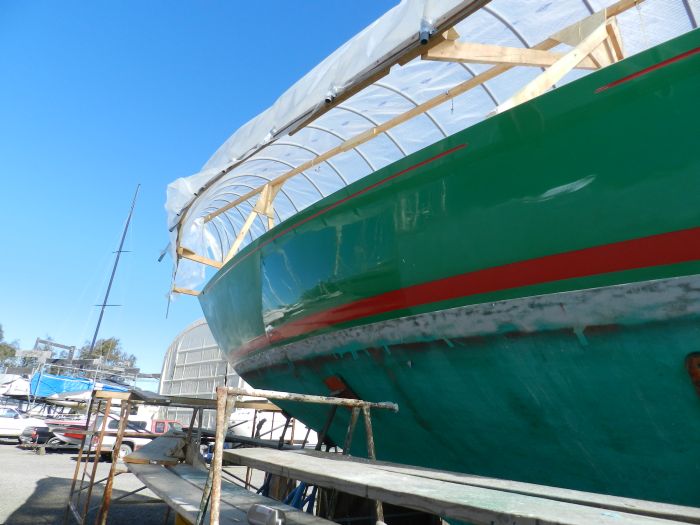 There is always some bright work to work on when nothing else is going on. I got a coat on the stairway, and the inside of the forward hatch.
Varnish Work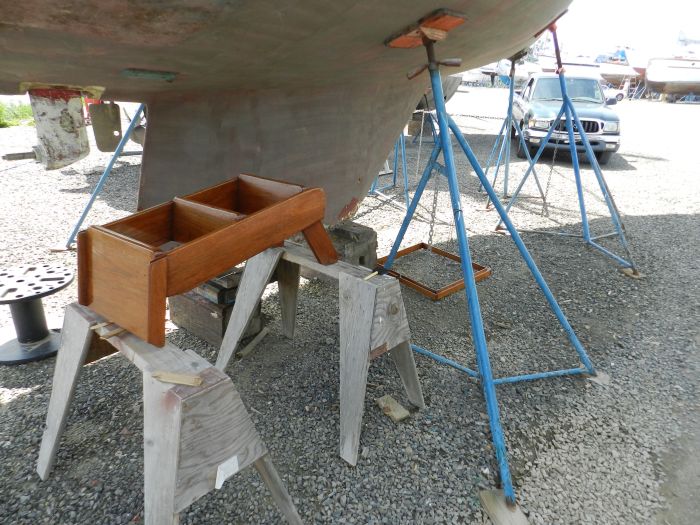 And that completes another week, again it is much better to be installing stuff not removing it.